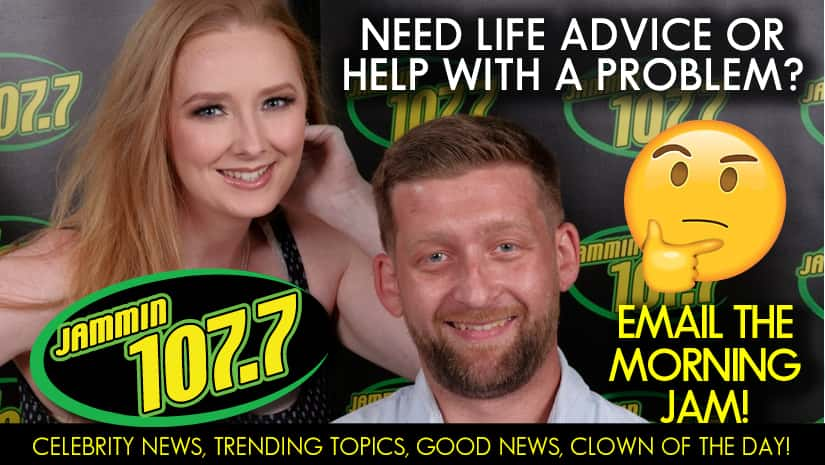 STUCK IN A DILEMMA?
NEED LIFE ADVICE?
JAMMIN1077 IS JUST AN EMAIL AWAY!
LET PEBBLES & BOOMER KNOW YOUR SITUATION…
WE'LL POST YOUR EMAIL (*ANONYMOUSLY) TO OUR FACEBOOK PAGE & TALK ABOUT IT ON-AIR!
OUR LISTENERS HAVE THE BEST TIPS TO HELP YOU! …MOST OF THE TIME 😉
HELP US, HELP YOU!
EMAIL PEBBLES@JAMMIN1077.COM